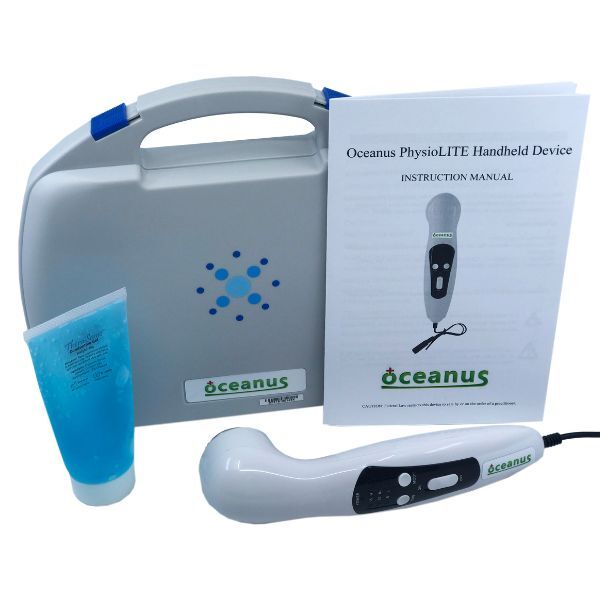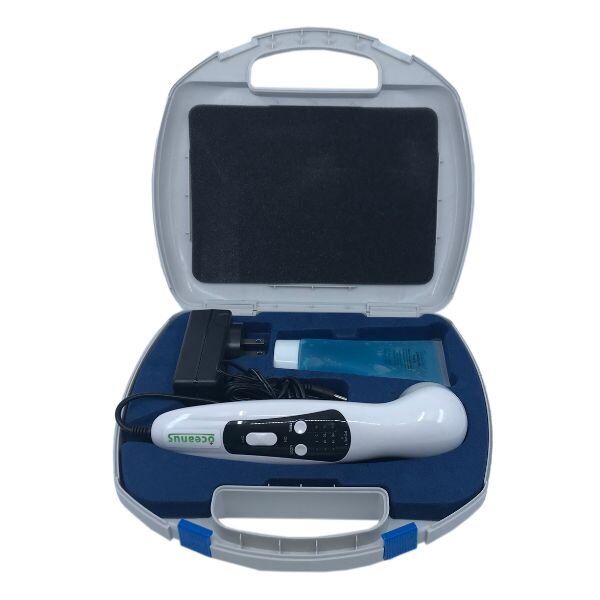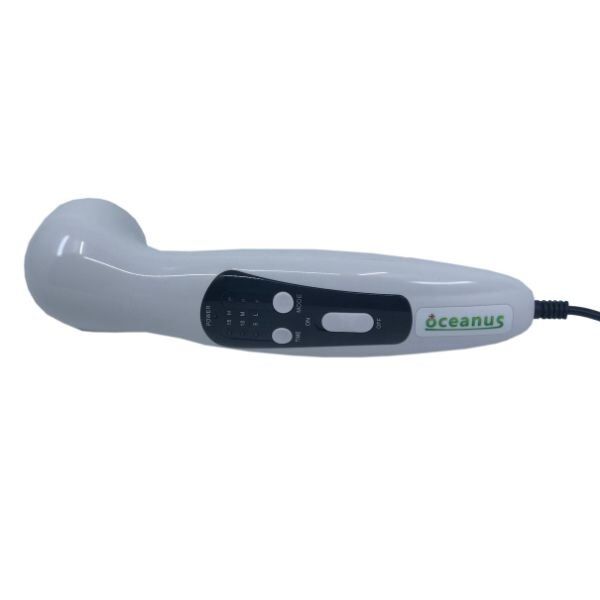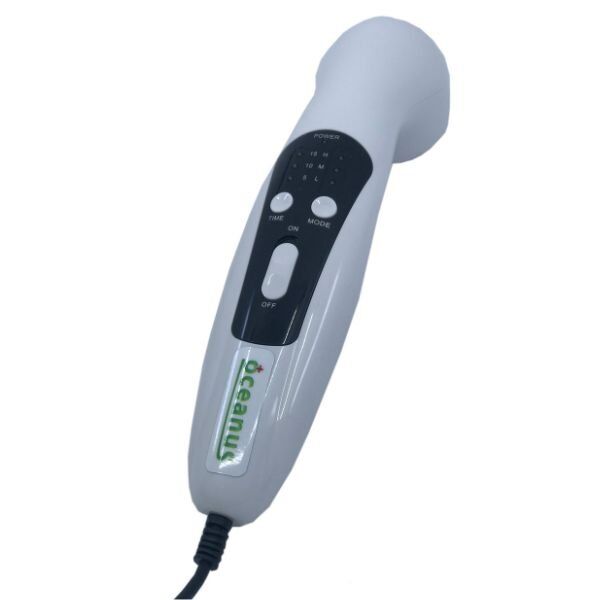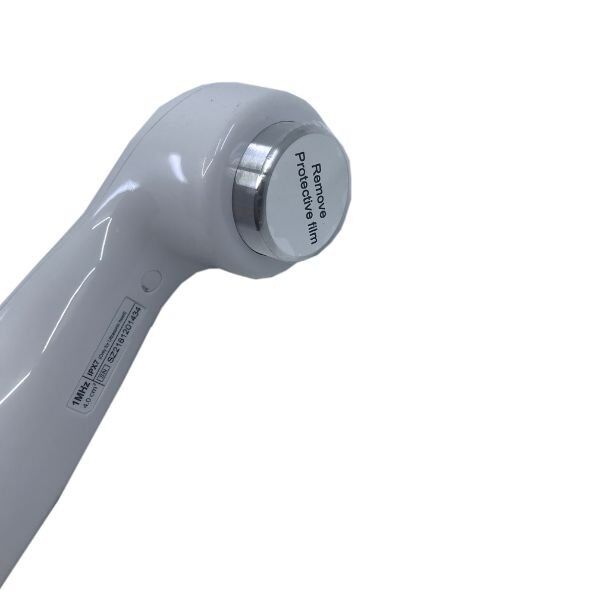 PhysioLITE
$199.00
*Free Express Shipping (1-3 Days)
*30 Day Money Back Guarantee
*Global Shipping to All Countries
*Financing Available
The PhysioLITE is a therapeutic ultrasound device that generates deep heat through ultrasound energy. The pulsed sound waves travel deep into the tissue and induce vasodilation, which helps increase blood flow to the treated area and is found to help relieve pain and reduce muscle spasms. Equipped with a head warming feature on an ergonomically designed sound head for increased patient comfort. With three output intensities and three treatment time selections, this device can provide a wide range of therapy treatments. Sound head is watertight for use in underwater therapy (for 30 mins at depth of 1 meter). Complete with hard carrying case, ultrasound gel, AC/DC adapter, instruction manual and a quick start guide.
Operates in continuous mode (100% Duty Cycle).

Head warming feature pre-heats up to 95°F the sound head applicator for increased patient comfort.

Watertight for use in underwater therapy for 30 mins at a depth of 1 meter (Ultrasound head only – IPX7).

Three output intensities selections.

Three treatment times (5 min, 10 min or 15 min).

Small, ergonomic design that is easy to hold and portable.

Comes complete with device, ultrasound gel, AC/DC adapter, hard carrying case, quick start guide and instruction manual.

One year warranty
The PhysioLITE Pro is helpful in the treatment of:
Muscular pain

Joint Pain

Tendinitis of the shoulder

Acute calcific tendinitis of the shoulder

Post muscular injury

Patellar tendinopathy

Achillodynia

Plantar fasciitis

Heel spurs

Myofascial trigger point therapy – neck

Myofascial trigger point therapy – back

Trochanteric bursitis

Periostitis / Shin splints

Dupuytren's disease

Thumb basal joint arthritis / rhizarthrosis
Specifications:
Working Frequency: 1.0MHz+-10%

Max Value Power Output: 9.60W+-20% (Duty Cycle 100%)

Power Output: L 2.88W, M: 3.84W, H: 4.80W

Modulate Frequency: 50Hz+-10%

Modulate Duty Cycle: Adjustable, L(30%), M(40%), H(50%)

Effective Radiation Area: 4.0cm

Maximum Effective Sound: 2.4W/cm2+_20% (Duty Cycle: 100%)

Intensity: Max RBN 5.0

Beam Type: Collimated

Material of US Head: Aluminum

Working Voltage: 15VDC

Working Current: less than 1.0A

Static Current: 80A

Working Time: Adjustable 5 min, 10 min, 15 min

Max Controlled Temperature of 42+-2º C (36º F)

Ultrasound Size: 202mm(L)x49mm(W)x0mm(H) (8"x2"x2 3/4″)

Safety Style: Class IIa, BF-type
All Oceanus America products are manufactured in our state-of-the-art ISO and CE certified manufacturing facility.
"The sale of this item may be subject to regulation by the U.S. Food and Drug Administration and state and local regulatory agencies. If so, do not purchase this item unless you are an authorized purchaser. If the item is subject to FDA regulation, We will verify your status as an authorized purchaser of this item before shipping the product."